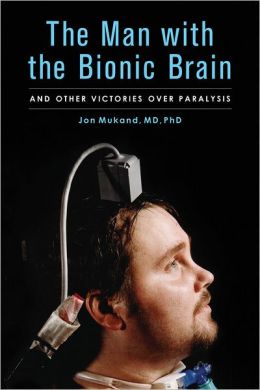 Ananth Rao talks passionately about his ambition of being a top-level gymnast just like his hero, Commonwealth Games gold medallist Ashish Kumar.
Every few minutes though, the 24-year-old Mysore lad pauses to express repressed sorrow. But there are no tears, just a hint of regret on his pained face as he recollects the fateful day when his dreams were cruelly snuffed out.
Ananth, like any other budding gymnast, was eager to impress at the Dasara Games in September 2010 when the state-level star mistimed a somersault during a practice routine.
Ananth's head crashed on to the mat and he heard a cracking sound. His spine was shattered at the cervical region (C-6, C-7), paralyzing him for life.
Captured on video – which is available on youtube – the horrifying nature of the incident and the impact it has had was not lost on the youngster.
"I've always been told that one must learn from mistakes," Ananth told TOI on Monday. "One small mistake I made has cost me so much. I lost hope completely, I thought my life was over," said the youngster, who was operated upon after his accident at the JSS Hospital in his hometown.
Although the doctors stabilized his neck, Ananth became a bedridden quadriplegic (all four limbs paralyzed) with no control over his bowel movements and was susceptible to a number of ailments.
He was forced to drop out of Mysore Maharaja College to focus on receiving vigorous physiotherapy and standard forms of treatment. But there was little improvement in his condition.
The son of autorickshaw driver Babu Rao and homemaker Lakshmi Bai, Ananth's condition took an emotional and financial toll on his family with time. "It was a tough experience for us," said his mother. "We didn't know what would happen to our only son if he remained this way," she added.
Just over a year after his accident, doctors at HealthCare Global Enterprises Ltd heard about Ananth's condition and decided to take up his case in a bid to improve his quality of life.
With the backing of the HCG Foundation, Ananth was exposed to advanced treatment in the form of mesenchymal stem cells – connective tissue cells that can differentiate into a variety of cell types – in a bid to try to regenerate nerve cells in his spinal cord.
After two stem cell injections and 11 months of focused rehabilitation work and free treatment to the tune of Rs 20-25 lakh, Ananth has shown remarkable signs of improvement.
"Today, I can dream new dreams of a future where I am not dependant on anyone and I can see myself living with dignity," said Ananth, who showed no signs of difficulty lifting his arms, holding a pen or a cup of coffee.
"He had been undergoing regular treatment for a year," said HCG chairman and CEO Dr Ajaikumar, who along with orthopaedician Dr Pramod S Chinder, took a personal interest in Ananth's case. "He was someone who led an active life as a gymnast and I felt we should take up this challenging case to show how regeneration can happen through stem cell treatment. We are glad our efforts have finally paid off," he said, without ruling out further improvement.
"Ananth's case was studied in detail. Stem cells of the patient were cultured and two injections were given to him," said Dr Chinder, who was quick to add recovery chances were case specific. "Post treatment, the patient progressed significantly, with the movements of hands and there is sensation in his legs. There is increasing evidence in the benefits of stem cell therapies and spinal cord injuries are one of the most researched. In patients, who do not have any other option of recovering from spinal cord injuries, stem cell treatment is the way to go forward," he added.
"I have not set a time frame to walk again but one day I hope to," said Ananth. "I am a fan of Bruce Lee and just like he always fought to prove his critics wrong, I want to prove doubters wrong. I want other people who share my condition to look at my case and not lose hope," he said.
from http://articles.timesofindia.indiatimes.com/2013-01-22/others/36483321_1_cell-types-gymnast-dream-new-dreams