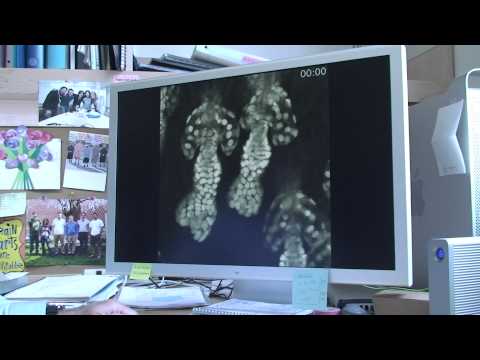 Scientists have for the first time watched and manipulated stem cells as they regenerate tissue in an uninjured mammal, Yale researchers report July 1 online in the journal Nature.
Using a sophisticated imaging technique, the researchers also demonstrated that mice lacking a certain type of cell do not regrow hair. The same technique could shed light on how stem cells interact with other cells and trigger repairs in a variety of other organs, including lung and heart tissue.
"This tells us a lot about how the tissue regeneration process works," said Valentina Greco, assistant professor of genetics and of dermatology at the Yale Stem Cell Center, researcher for the Yale Cancer Center and senior author of the study.